Get notified when available in stores
Want to win a signed "author copy"? Fill out the form above!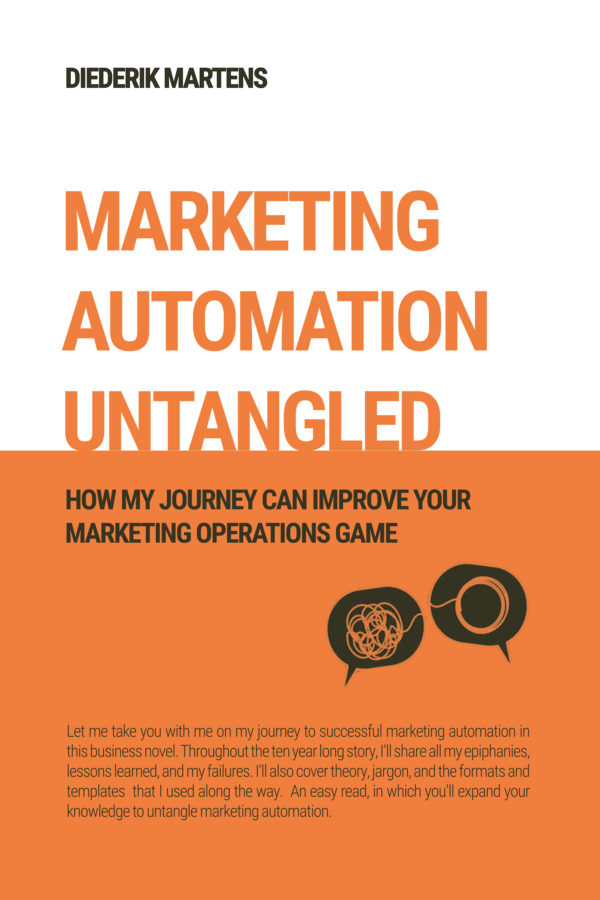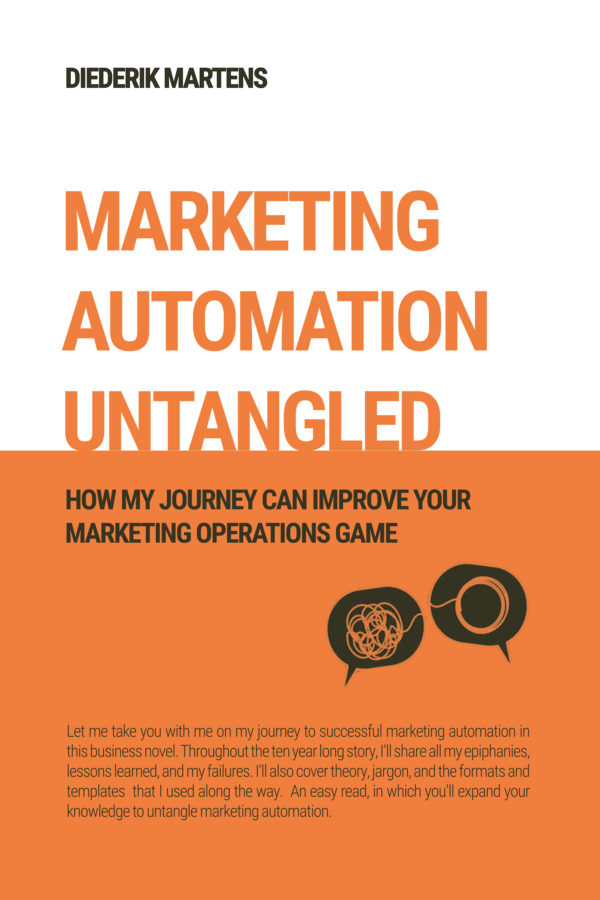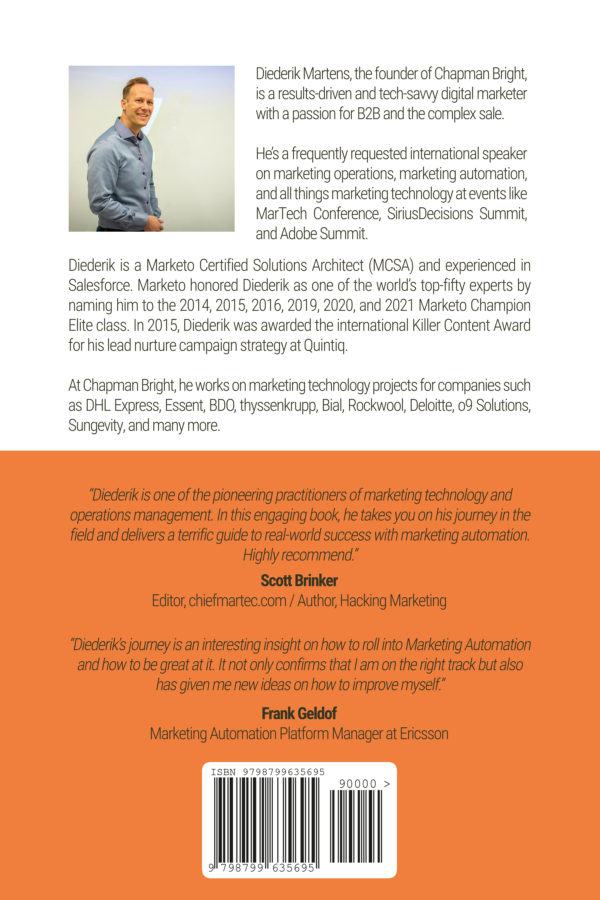 Book Preview
Let me take you with me on my journey to successful marketing automation in this business novel. Throughout the ten-year-long story, I'll share all my epiphanies, lessons learned, and failures. I'll also cover theory, jargon, and the formats and templates that I used along the way. It's an easy read in which you'll expand your knowledge to untangle marketing automation.
ISBN: 9798799635695
Preface
Writen at Arlanda Airport on 27 November 2019. (Unedited!)