Get notified when available in stores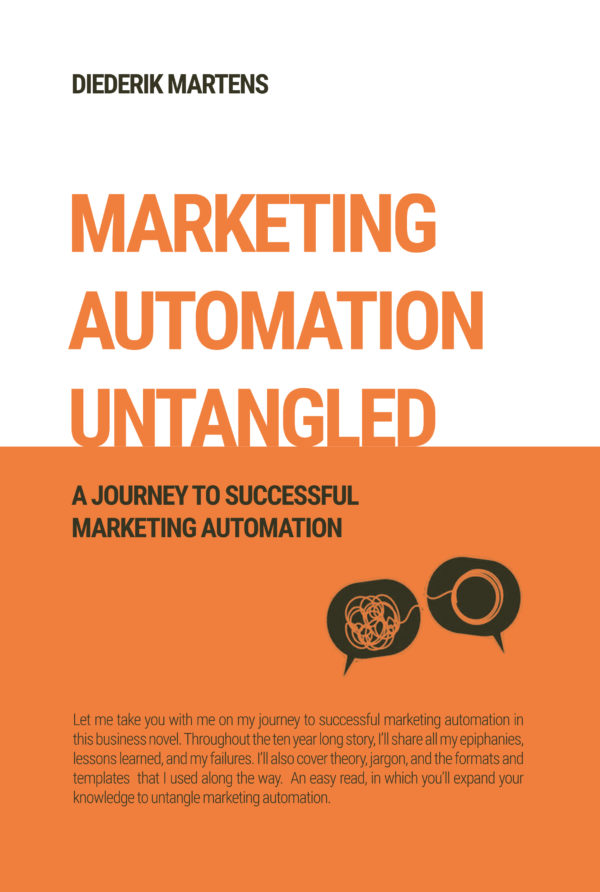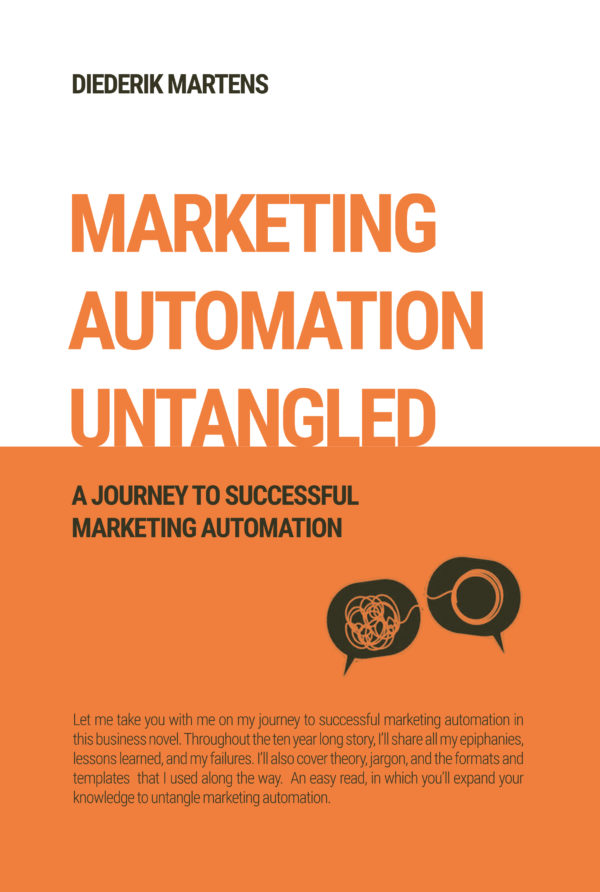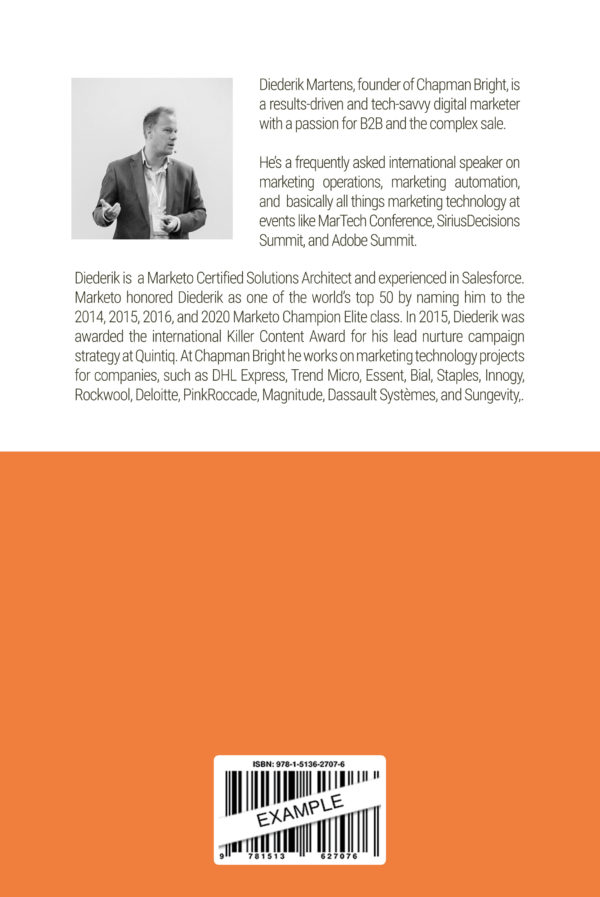 Book Preview
Let Diederik take you with him on his journey to successful marketing automation in this business novel. Throughout the ten year long story, he'll share all his epiphanies, lessons learned, and his failures. He'll also cover theory, jargon, and the formats and templates that he used along the way. An easy read, in which you'll expand your knowledge to untangle marketing automation.
Foreword
Diederik is still looking for someone to write this.
Index
Explore the titles of the chapters in the book.
Preface
Writen at Arlanda Airport on 27 November 2019. (Unedited!)